Galmuth, our resident Yakisoba Celebrity Chef has kindly made a simple guide for all new members who want to play with members from a different starting area. Using the portals located in Lion's Arch, players may go to the 5 different starting races. Enjoy the simple guide she has made below:
Get to Hero's Panel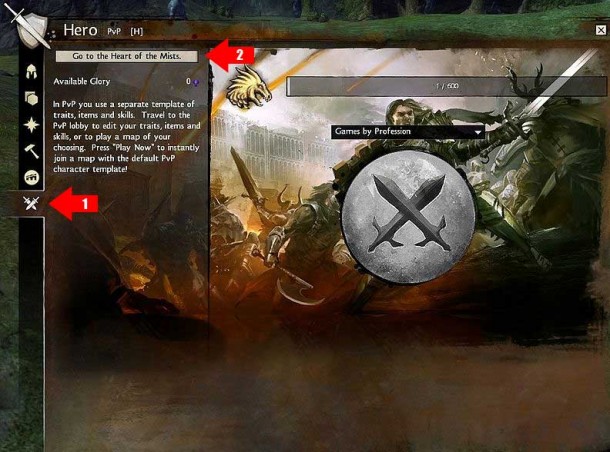 Press 'H' to get to panel. Click on the PVP tab on the left. Click on top button to go to Heart of the Mists.
Exit PvP Tutorial Area

New players will land in a PVP tutorial area. Run straight ahead and up the stairs, then travel through the gate.
Exit Heart of the Mist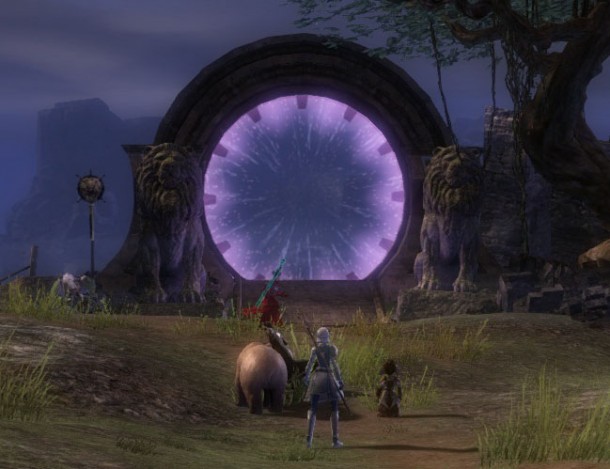 In the new zone, run through the Lion's Arch gate. It's flanked with a pair of lions.
Get to the Grand Piazza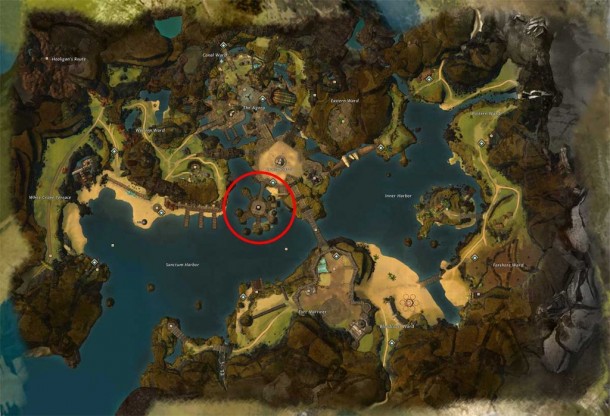 Once in Lion's Arch, head to the middle of the map where the Grand Piazza is. Cross the bridge to the circled area where all the gates are.
Go through the respective gates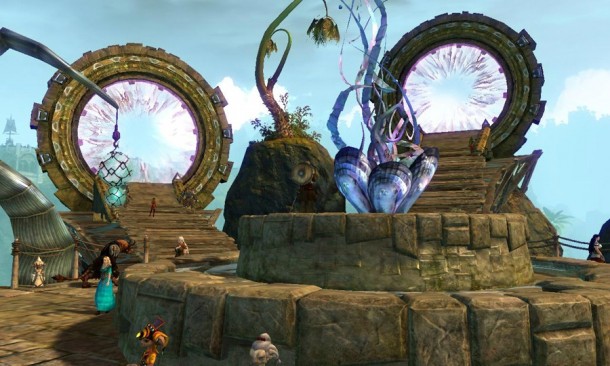 Each gate goes to a racial starter city. Members of each race are positioned outside their respective gates, so you can take your cue from there.
Black Citadel – Charr
Divinity's Reach – Human
The Grove – Sylvari
Hoelbrak – Norn
Rata Sum – Asura